Here are just a few testimonials we have received from our customers. From Emails to really nice cards, we keep receiving them and we really appreciate them all! Thank you all for your gracious time and efforts. In what we do, we stride to make you feel as though you have to tell someone about us! It's what keeps us going.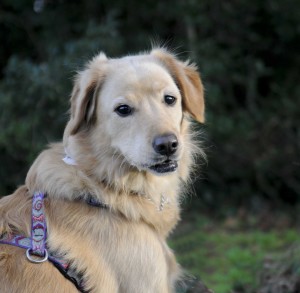 I just wanted to tell you both how amazing i think u all are as a trainers & now as friends. What u r doing for the pets & owners of our communities is a wonderful thing! thanks so much!!! -Amber & Mako
Hi Ellen, I want you to know that Paul and I feel you are a great trainer. You reinforce me every time I bring Wallie to train. You train me on the right things to do. Wallie and I will work hard in Florida and we hope to be much improved when we return to your training in March. Happy New Year! Helen
Ellen, what you are offering is so needed and thoughtful – we have been getting the information out thru our emails and I also heard it on Beach 104 this morning. You are the best and thanks, Sara
My puppy Willow was 6 months old and completely out of control when I finally  consulted with Ellen at Greater Coastal Canine.  I had never had a German Shepherd before and was not prepared for what a hard headed dog I had gotten. I live on Hatteras Island and I had gotten her just prior to Hurricane Irene. We were stranded down there the first 3 months I had the puppy and consequently, I was on my own training her.  I bought a book and a video from an info commercial of how to train the "Perfect Dog."  I followed it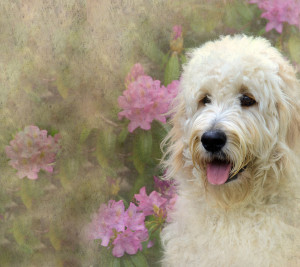 pretty much to the tee, that didn't work but this dog/puppy had a mind of her own and just before Christmas, I was ready to tear my hair out. There was nothing "perfect" about this dog!!!  My husband couldn't stand her and we were at a point of almost divorcing.  I did love her, in spite of her disobedience, but my husband had enough of her.  I kept thinking if he would be patient, she would come around eventually.  All we had to do was love her.  My vet suggested in the beginning it was important to socialize her with as many people as I could so I would take her to my local Ace Hardware and other places.  When she was a little puppy, everyone thought she was cute, but by the time she was 5 months old, I would take her in there and she would run around, yanking me on the leash, literally pulling me up and down the aisles and the sales folks cringed every time I came in.  She liked to jump on people and yelp with delight.  It was embarrassing. I also learned that there is proper socialization. Just because I took her places and meeting people and other dogs did not make her a better dog! She became I think, a more wild dog!!! Everyone wanted to pet her and she insisted, every dog, she had to play with.  At home, I had to take her on a leash outside for her to relieve herself because if I let her out the door without it , she would "BOLT" and I could never make her come back.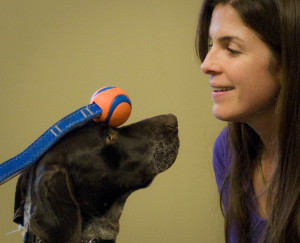 I was constantly chasing her everywhere.  She would run at me, jump on me, bark at me when she wanted something.  She loved to play "fetch" and she loved all her stuffed animals.  She never chewed up much of my things because I did have her crate trained so she never had the chance to destroy much of my stuff.  She was very reluctant, to be housebroken, and she found secret spots to relieve herself indoors. By the time she was 6 months old she had become pretty much a great big brat!
So, anyway, a friend of mine who is an ex-cop convinced me to believe that there were these dog trainers he had heard good things about who could whip her into shape in Currituck.  Jarvisburg to be exact, which is 70 miles from my house. I made an appointment for an evaluation with Ellen and off we went. She saw the monster I had created but she did assure me that it WAS possible.  So, after giving it a lot of thought, and even though I knew it would take a good 1.5 hours to get there every week, I signed up for lifetime lessons. Kyle took over.  It took a few months, when she finally started to come around.  The "Alpha Dog"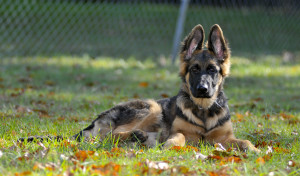 theory is true.  Willow assumed that role when I brought her home as a 7 week old pup.   It took a lot of patience and know-how (taught to me by Kyle) but she finally came around.  Kyle taught me a lot of things on how to handle my dog! He always said, "say it like you mean it!"…..I would sweetly say, "come on Willow, sit….sit…..sit Willow sit"…..she would just look at me and say, "yeah right; you dumb blonde"….and run off.  He also taught me that "sit" meant just that, not "sit, sit…sit….sit…" a hundred times.  He taught me how to correct without being ugly or mean.  (By the way, Willow's crate was downstairs, so I used our elevator as her time out room, ha ha!)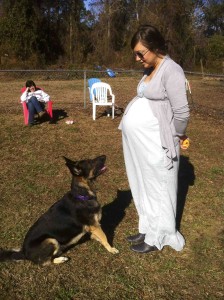 Today Willow is a totally changed dog.  She is loving and warm towards others, she lets me groom her without any kind of fight, she even lets me trim her toenails without jerking her paw away.  She is like Velcro to me, she is by my side everywhere I go.  Never knew I could love her as I do! I can make my bed every morning without a battle.  I open the door and let her out and she comes back when I call her…every single time.  I can take her to Ace and she stays by my side.  I can tell her to sit in the store and walk away and she stays seated till I tell her "free dog."  She lets people come in my house and doesn't pounce on them and the biggest miracle of all pertains to my husband's mother who is terrified of dogs. She had a few scary encounters when she was a child and never ever welcomed ANY DOG in her house in her whole life(she is 78 years old).  Last summer, she ASKED me to bring Willow in her home because she said, "of course, she is part of the family!"  And she goes there frequently now. All because of our training with Kyle
Ultimately, my goal for Willow is  to be a therapy dog one day and visit cancer folks and nursing homes, and I want her to learn how to track.  Both just for fun and enjoyment but also as a service…. As a result of all this training, I learned things about my own self too, that not only was my own dog not respecting me but also some personal relationships needed to be corrected.  It has been a very great experience.  And the best part of it was I even ended up with some really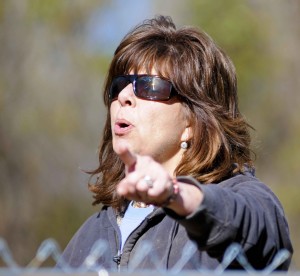 great friends there; Kyle and Ellen.  I love them like family.   It was the best thing I ever did in my life and I look forward to continuing on till Willow is an old gal….. Linda Hooper. P.S. I tell everyone about you guys!!!
You will be surprised, I hope, when you see her again. I took her out as usual today and some guys I knew wanted to see her. I took her out of the car and she got all excited BUT instead of me getting all worked up and saying something like, calm down, or STOP, I used the come, sit, watch command, (on leash) and she did it (of course she got a treat for that)! It totally distracted her excitement from the guys! And by the way, the guys were very impressed…. She has been a different dog since I left your place; not sure where I "rank" but I think I am better than a Corporal now. 🙂 We had a great night last night, after she was so good I just played and played with her, mostly fetch and some tug of war-. I am glad I came to your place; very glad. 🙂 Linda
Hi Ellen, I just want to tell you about a success story with Max (thanks to you). I was training Max on our driveway this morning. Usually when I talk to someone in a car Max would bark and carry on. Today my friend stopped in her car. I walked Max to the side of the road – told him to sit and watch and stay. I talked for about 5 minutes. My friend couldn't believe that Max was so quiet. Of course he got a cookie for being so good. I just don't know how to thank you. People are commenting on the difference with Max. It's nice!!! Last Friday my friend came here. Max loves her and jumps on her. I made him lay down and stay. Marty and Gayle couldn't believe him. When he was quiet he could go and kiss Gayle. Thank you, thank you, thank you. Mary Ann McNulty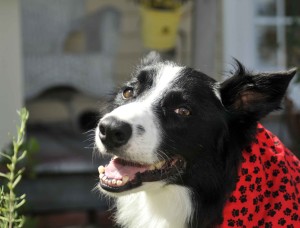 Gracie is a Border Collie/Australian Shepherd mix who came into my life 3 weeks ago. A life of abuse and abandonment had left her scarred and fearful of people and new situations.Having worked with shelter animals as an energy healer and animal communicator I knew Gracie would be a shining star someday. After a week it became apparent that Gracie would need help from a professional dog trainer too to assist with socialization and obedience training. Of course I thought of Ellen and her Pawsitive Place for Dogs. Ellen has always impressed me with her kind, compassionate, positive approach to training. her place and associates have great energy. You can feel the love.  After one visit with Ellen Gracie followed her and sat with her feeling safe and understood. She improves with every visit and now jumps from my car wagging her tail when we arrive. I know we have a way to go and am so happy to have found the perfect place where Gracie and I can grow and learn together.   Thank you Ellen and a big paws up from Gracie!!  Maggie
Hi Kyle, I wrote the so you could post it. as my trainer, I recently just completed an obedience program for me and my almost 2 yr old Great Pyrenees, Bella. I was having issues with Bella following commands, walking on a leash, controlling her with approaching people, animals, other distractions, and additional frustrating issues. With Kyles help, Bella is a totally different dog!!! Kyle has a very well rounded understanding of dog behaviors and how to handle them in order to get the desired results. He teaches you to be the leader in your relationship. With clear examples and step by step goals, you learn to get the results you want by earning respect and trust from your pet. With his help I have learned to communicate effectively with my dog and have built a relationship with her that will last for years to come! I highly recommend Kyle as a trainer. He is truly dedicated to bettering the lives of pets and pet owners! 🙂 Amanda & Bella