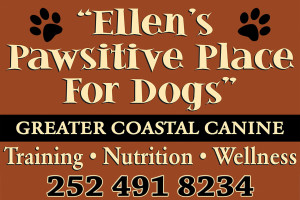 Family owned and operated, Greater Coastal Canine provides training, nutrition and behavioral services for all breeds of dogs. Trainers Kyle and Ellen Carey have been training dogs on the Outer Banks for over 11 years. With a combined experience of 40 years as of 2012.
Our training program are based on each dogs/humans individual needs. EVALUATIONS are provided to assist your trainer in choosing the best program. We offer a variety of options including: Private Lessons, Group Classes, Behavioral Modification programs, Puppy Programs, and Socialization. Often times a combination of group and private lessons are necessary in order to achieve specific goals. We also offer The Canine Good Citizen program twice a year. Sanctioned by the AKC, The Canine Good Citizen is the beginning step towards Therapy Dog Work.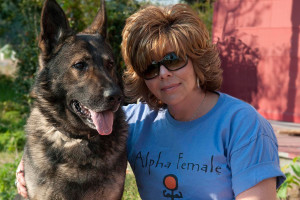 In addition to training, our belief that a healthy dog is a happy dog and is offered through nutrition consultations. With high standards and a positive approach to training, Greater Coastal Canine has built a reputation dedicated to one goal; Provide our community with the best Canine Education available!    
Passion and dedication to our canine companions has been our forefront and success of Greater Coastal Canine Dog Training programs. Your success is our success. We only succeed IF you succeed. This is our greatest motivation for every client.
Dog Obedience Training plays a huge role in the quality of a dog's life, allowing him/her to live a longer, happier life with his/her family.
Dedicated to enriching the human/canine bond, Ellen Carey founded Greater Coastal Canine in the mid 1990's on the Outer Banks to provide a higher canine education to the community. And joined with her husband, Kyle. Their positive approach offers clients the opportunity to build a healthy relationship with their dogs.
Our belief that every client has his or her own unique goals in dog training, develops  programs based on individual needs. After an initial evaluation we advises our clients  on the best approach to take. From private to group lessons, behavioral modification  and intensive training.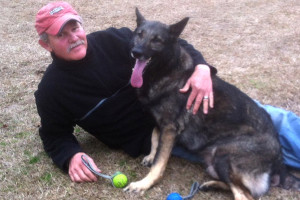 Our passion for the well being of dogs, also encompasses a healthy dog. Experiencing their  own success in utilizing a healthy nutritional approach with her own dogs, years of  researching, and a strong belief in not over vaccinating or medicating. Ellen offers Total  Wellness Consultations, Educating her clients, and providing them with the appropriate  protocol as it pertains to the health and well being of the dogs is her first priority.
Our indoor/outdoor training center  offers beginner to advanced AKC obedience, Schutzhund obedience and behavioral  modification for all breeds and ages.